About
Song writing remains a core part of folk music, and it's really well done here by Sandro Bruni, as he captures a sense of the fragility of life.
Drummer Alain Chafwehe (Melanie De Biasio, Gaëtan Streel) adds clever touches whilst Jean Debry's (Ken Boothe, Lee "Scratch" Perry) double bass is a delight throughout. They offer instrumental class as they weave around Bruni's voice and guitar, allowing the lyrics to express their intention and work their magic.
« SoulFlakes » plumbs the underbelly of Folk music while striding boldly out into wilder musical landscapes.
---
Videos
---
Photos
---
Concerts
DATE
VENUE
LOCATION
2020
tbc
tbc
Saturday, October 20
Sandro Bruni solo
Odette, Liège
Saturday, October 13
Sandro Bruni solo
Casa Nicaragua (Soirée de soutien à CCMES), Liège
Friday, October 5
Sandro Bruni solo
Private Event, Brussels
Saturday, September 29
Sandro Bruni + Jean Debry (Soulflakes duo)
Disco Soupe, Liège
Saturday, September 15
Soulflakes + Lara (support act)
Centre Culurel, Bastogne
Wednesday, August 29
Sandro Bruni + Jean Debry (Soulflakes duo)
Disco Soupe, Liège
Sunday, June 24
Sandro Bruni solo
Private Event, Andenne
Thursday, June 7
Soulflakes + Shelby Ouattara (support act)
Le Hangar, Liège
Sunday, May 26
Sandro Bruni solo
Secret Place
Sunday, April 22
Sandro Bruni solo
Chez Val, Liège
Saturday, March 24 (16h)
Sandro Bruni solo (Soulflakes' Release)
Lost In Sound Record Shop, Liège
Saturday, March 10
Soulflakes' Release Party + Lara (support act)
L'An Vert, Liège
---
Contact
Booking & Info :

+32 (0)497 82 38 93 (BE)

+33 (0)7 76 22 80 67 (FR)

booking@soulflakes.net
info@soulflakes.net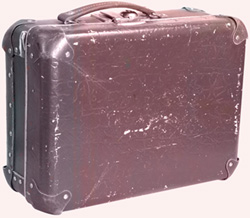 ---
copyright 2007-2017, Soulflakes picture by Ryan McGuire